I always thought the idea of a bucket list was interesting. But not interesting enough for me ever to make one.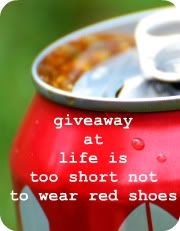 Well, after reading
this post
by the lovely Polka Dot, I decided it would be worth a try. So here is my bucket list, right off the top of my head, in the random order I think if it:
Have at least one of my books published

Record my music in a real recording studio

Have a CD of my music published (with a recording label)

Bring someone to Christ

Play the violin (as well as guitar and cello) in church or a worship setting and have it really feel musical/worshipful

Play in a piano trio and perhaps tour or record.
Take voice lessons and develop my voice

Fall in love with and marry a godly young man

Have as many children as God provides (though I like the idea of having four... ;) )

Get (and know how to use) a DSLR camera

Own a mac

Visit a real castle

Play a pipe organ

Have one of my piano students continue on in music as their career
And that's all I can think of at the moment. :) What's on
your
bucket list?